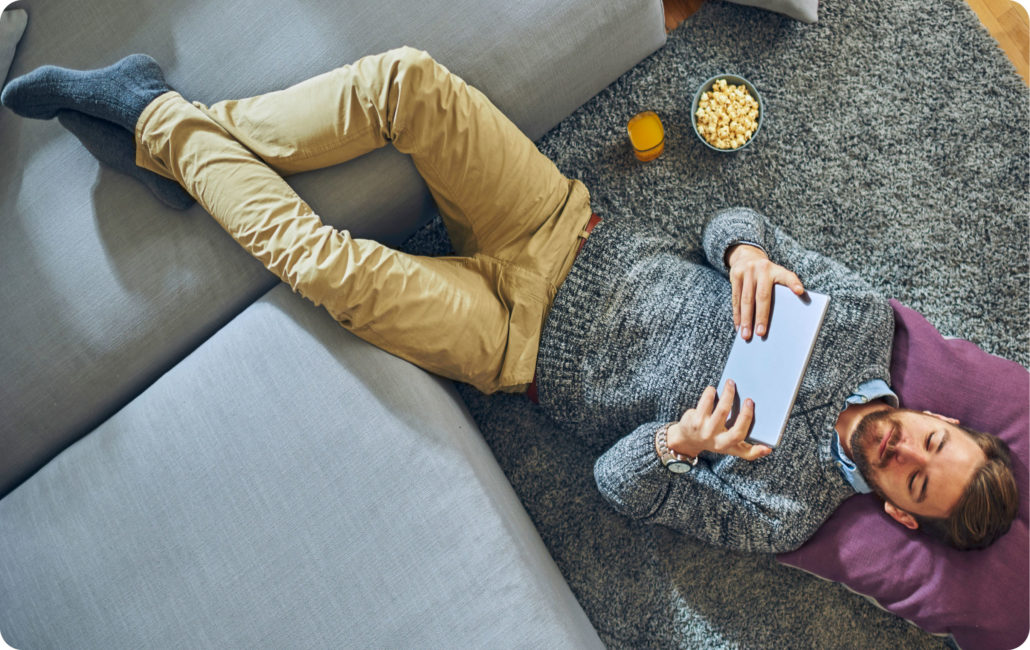 Looking for more of the services we offer? Look no further! Our list of additional convenient services is specifically designed to help make managing your financial transactions even easier. Have questions or need assistance? Contact us!
Direct Deposit
Direct Deposit is a free service that automatically deposits recurring income into any Buena Vista checking or savings account. Income you receive from your employer, Social Security, pension and retirement plans, the Armed Forces, VA Benefits, and annuity or dividend payments may all qualify for Direct Deposit.
Contact our Bookkeeping department for more information about Direct Deposit.  (618) 826-2331.
eStatements
An eStatement is an electronic version of a statement for a checking or savings account. Instead of receiving a statement by mail, users of this FREE service receive an email notification that their statement is ready for review through their Online Banking account. No more waiting for mail delivery, or the extra task of shredding paper statements. With eStatements, you can view statement information and check images. You can also save and print your monthly statement at your own convenience.
Automatic Transfer
Need assistance making timely payments or a little help saving money?  Automatic transfer may be what you're looking for.  Set up automatic transfers to your Buena Vista loan account or between your checking and savings accounts.
Contact a Bank representative to setup an automatic transfer or log into your Online Banking account and choose "Transfer".  Check the "repeat" box, if you would like this to be a reoccurring transfer.
Safe Deposit Boxes
Store your valuables in a personal-size safe deposit box. Various sizes are available to meet your needs. Receive an annual discount of $5.00 with a Vista Gold Rewards account. Safe deposit boxes are not FDIC insured.
Hassle Free Switch Kit
Changing banks can seem like an overwhelming task. That's why Buena Vista National Bank has designed this Hassle Free Switch Kit to make changing banks as simple as possible. We've provided a "Changing Banks Checklist" and a "Direct Deposit/Auto-Payment Checklist" to make this process even easier! Make the switch to your local, community bank today!  Speak with a New Account Representative to get started.
Notary service
We'll be happy to notarize official documents. This service is free for Vista Gold account holders.
U.S. Savings Bonds
The U.S. Department of Treasury has ended over-the-counter sales of paper savings bonds as of December 31, 2011. You can purchase, manage and redeem electronic savings bonds on-line through www.TreasuryDirect.gov. Electronic savings bonds are secure and convenient to manage through Treasury Direct and investors no longer have to worry about misplacing, losing or storing savings bonds. In addition, with a Treasury Direct account, you can purchase electronic savings bonds as gifts and also convert paper savings bonds to electronic.
Money orders
These secure, convenient instruments are available to you at a low fee and free for Vista Gold Rewards account holders.
License plate renewal stickers
Obtain your annual license renewal sticker at any of our bank locations for a modest fee.
Minted specialty coins
We offer minted coins, such as the U.S. Mint's 50 state quarter program, American Eagles, U.S. Mint proof sets, commemoratives, and photo mints. Contact a bank representative for more information today.
Photocopy and lamination service
We will copy or laminate your important documents and letters at a minimal fee. Photocopy service is free for Vista Gold accounts holders. Some limitations may apply.
Fax service
Fax service is available at Buena Vista National Bank for a low fee.
Real estate tax and city bills
We accept real estate tax bills for Randolph and Macon County at no additional charge.
Six Flags and community event tickets
Sale of discounted Six Flags and community event tickets are made available through participating branch locations.
Wire transfer service
A wire transfer is a convenient and safe way to transfer money from bank to bank for a minimal fee.
Account balancing assistance
Contact any location for assistance in balancing your account. Certain fees apply.