INFORMATION SECURITY BULLETINS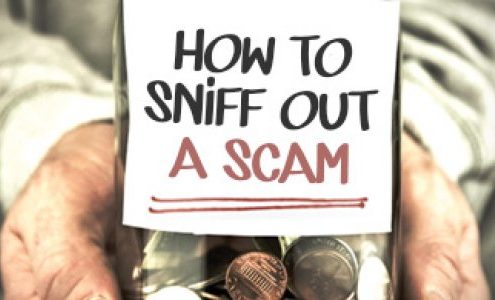 November 20, 2017
Protecting Yourself From Charity Scams
In Illinois, more than 25,000 charitable organizations are working to help others in unique ways. Under state law, these charitable organizations, along with professional fundraiser are required to register and file annual financial reports with the Attorney General's office. Potential donors may access this information, to verify its legitimacy, before giving to charity. http://charitableviewer.ilattorneygeneral.net/
If you're thinking about giving to a charity, do your research to avoid fraudsters who try to take advantage of your generosity. Here are tips to help make sure that your charitable contributions actually go to the cause you support.
Ask how much of your donation will go to the charity and other detailed questions, including whether the organization is registered and how much of your donation will be used to pay fundraising costs. Solicitors must give you this information if you ask.
Pay close attention to the name of the charity. Some fraudulent charities use names that sound or look like those of legitimate organizations to mislead you.
Do not pay in cash. For security and tax record purposes, pay by check, credit card or a format of payment in which you have a record. Be sure to write the full official name of the charity on your check – do not abbreviate.
Request written information. A legitimate charity will provide you with information outlining its mission, how your donation will be distributed and proof that your contribution is tax deductible.
Do not donate if the solicitor uses high-pressure tactics, asks for payment in cash or insists on sending someone to pick up your monetary/financial contribution. These are all hallmarks of a scam.
If you receive an email or text message asking for a donation, confirm that the request is from the charity, and not an impostor, by contacting the charity or visiting its website.
Be cautious of "look-alike" websites. These fraudulent websites will often ask for personal financial information and may download harmful malware onto your computer.
Don't assume that charity recommendations on Facebook or social media are legitimate and have already been scrutinized. Research the charity yourself.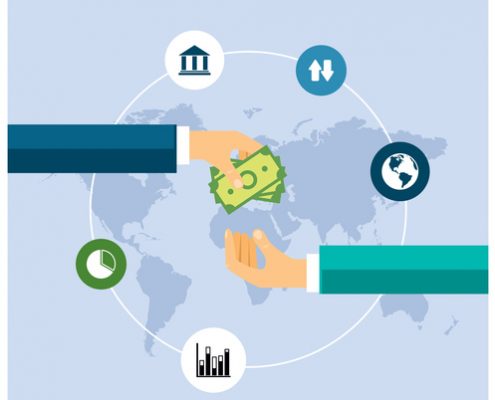 November 17, 2017
Western Union Remission
On January 19, 2017, Western Union agreed to forfeit $586 million and entered into agreements with the Justice Department and the Federal Trade Commission. In its agreement with the Justice Department, Western Union admitted that it violated U.S. laws—The Bank Secrecy Act and anti-fraud statutes—by processing hundreds of thousands of transactions for Western Union agents and others involved in an international consumer fraud scheme. As part of the scheme, fraudsters contacted victims and falsely posed as family members in need or promised prizes or job opportunities. The fraudsters directed the victims to send money through Western Union to help their relative or claim their prize.
If you believe you were a victim of the fraud described above and you made a wire transfer through Western Union between January 1, 2004 and January 19, 2017, you may be eligible for remission. Please visit http://www.westernunionremission.com/ for more information.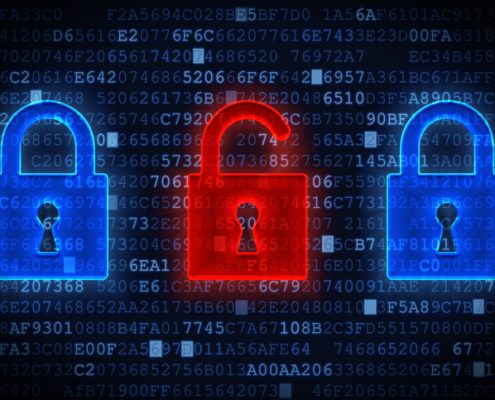 September 9, 2017
Equifax Breach
Recently, Equifax, one of the three national consumer credit reporting agencies, announced a major data breach. This breach affects approximately 143 million Americans. This is what we know according to Equifax: the data breach occurred May – July 2017, and the information stolen includes consumers' personally identifiable information, including names, Social Security numbers, dates of birth, addresses and, in some cases, driver's license numbers. Approximately 209,000 credit card numbers and dispute documents with personally identifiable information for approximately 182,000 consumers were also stolen. There is no evidence of unauthorized access to consumers' credit reporting databases.
To be clear, Buena Vista National Bank was not compromised and your information was not stolen from our bank. However, Buena Vista National Bank takes the security of our customer information very seriously, and we are providing you with the information we know about this massive breach and the steps you can take to protect your personally identifiable information if you so desire. Following this unprecedented breach, we are also asking our customers to be extra vigilant and report any suspicious activity in your Buena Vista National Bank accounts to by calling your local branch.
Informative articles regarding the breach:
The Equifax Data Breach: What to Do